Terri Rodda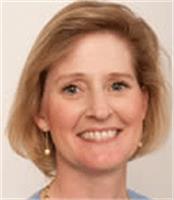 Physical Therapist
No matter your strength, your speed or your flexibility, at some point, you may need help and Physical Therapist Terri Roda is here to your rescue!
Terri is committed to giving Pulse Fitness clients the highest quality of personal rehab care with a focus on their wellness. Terri has worked in hospitals, outpatient and home care in the local metro area. She knows that each person needs individualized attention to get them on the right road to recovery. Whether you are seriously injured or just feel like something is not right, Terri is the person to see.
Terri graduated with a degree in Physical Therapy from Stony Brook University. For the past 28 years, she's worked as a health care professional and most recently, she owned and managed Friendship Heights Rehabilitation Center in Chevy Chase, MD. Terri has been nominated twice for "Community Health Professional of the Year."
For more information on how Terri's services can help you, visit her website : http://www.roddapt.com
Terri Rodda is currently not instructing any classes.