Liz Thoburn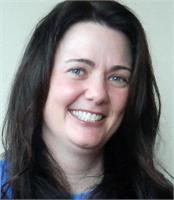 Pilates Instructor One of our awesome Pilates instructors, Liz, fell in love with Pilates during her very first mat class and they have been together ever since! Now, Liz is teaching Pilates at Pulse Fitness and wants you to fall in love, too. Liz wants to guide you through the physical challenges of Pilates while teaching you that the quality of your movement is more important than the quantity of the repetitions. Quality over quantity! Liz knows what it's like to be a beginner so her fun and supportive approach will help you improve your core strength, balance and flexibility so you can reach all your fitness goals. Liz is a certified Mat Pilates instructor and she is working towards finishing her comprehensive certification of Classical Pilates at Equinox.
Liz Thoburn instructs the following:
Pilates principles include control, fluid movement, breathing, concentration, stability and postural alignment. Pilates dramatically changes the way your body looks, feels and performs. Activate your core through proper breathing using the Joseph Pilates sequence of exercises.




Start pedaling and let go as your instructor takes you on the ride of your life. It's perfect for fitness enthusiasts, recreational cyclists or serious racers. PC 60 challenges both your aerobic and anaerobic thresholds through the use of interval training.




A great 30 min class for those looking to learn the basics of a cycling class.