Alex Allen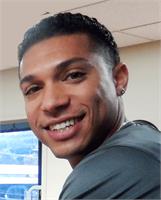 Personal Trainer
There's no doubt you'll break a sweat during a training session or group class with Alex! Always eager to help our members reach their fitness goals, Alex loves pushing them to the next level by incorporating different apparatus and activities.
Alex was a competitive athlete on both basketball and track teams from elementary school through college. He participated in national collegiate championship tournaments in both sports.
Alex has a B.A. from the University of Maryland, College Park with a major in Organizational Management with a concentration in Kinesiology. He is a nationally certified personal trainer through the National Council of Strength and Fitness (NCSF).
Alex's five years of personal training experience have been supplemented by ten years working with young people in a coaching and training capacity. Helping adolescents "make the team" is one of his biggest passions. He believes that increasing speed and agility is only one part of the equation: maintaining a positive mental outlook and increasing self- confidence is just as important.
Alex Allen instructs the following:
Wake up your senses exercising indoors while maximizing your time with this 45-minute aerobic and anaerobic workout. This class focuses on improving your cardiovascular and muscular systems, flexibility, speed, coordination, balance and agility. Intermediate/Advanced




This is for young adults want to work hard yet train smart and effectively while their bodies are still developing. This class will incorporate weight training, body weight exercise, cardio, and proper cool down techniques.




This cardio boxing class has a strong emphasis on core strength and stability tonget you ready for the summer! The class will also focus on body weight exercises. The class is appropriate for all fitness levels.