Scott Sulkin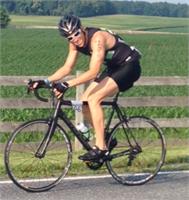 Personal Trainer
If you are between the ages of 5 to 95 years old, then Scott Sulkin is the personal trainer for you!
Scott brings an immeasurable amount of experience to Pulse Fitness. He's worked in the metro area for over 10 years as one of the region's leading trainers in children and teens. His clientele doesn't stop there - Scott knows how to make every fitness journey challenging, motivating and fun – no matter your age!
Scott's training style has been molded from mentors over the years so he's equipped to help you reach your maximum fitness potential. After growing up in Maryland, Scott moved to New York to study health sciences at Hofstra University.
While at Hofstra, Scott worked in the athletic training department as well as the biology department as an assistant in anatomy and physiology. After college, Scott moved back to Maryland where he worked at National Rehabilitation Hospital's Physical Therapy Clinic in Bethesda. As he moved from physical therapy into full time fitness training, Scott worked for Elite Athlete Training Systems as their Jr. Fitness and Post Rehabilitation Director, running classes for kids in Montgomery County, which he is still enjoying today.
Scott Sulkin instructs the following:
Guys Night Fitness class is for guys and instructed by guys. It's a 60 minutes strength and cardio class that lets boys be boys. Move some weight, loose some weight and grunt if you would like. All classes are for All levels of fitness. Only requirement is that you are a guy. Sign up today!!! $380 for a 5 week session, which meets twice a week, Mondays and Wednesdays. $44 drop in.